Concert Postponed
It is with great sadness that we must postpone our Fauré concert due to the updated Covid-19 restrictions. New rules imposed for this lockdown mean it is simply not possible for the performance to go ahead as planned. We are so very sorry and hope you our audience will understand we must adhere to the guidelines and safeguard the wellbeing of our choristers.
What's happening
We are determined however that the show WILL go on! Therefore we will be confirming a new date for this wonderful event ASAP and hope you will join us in the new year for the performance. Tickets will automatically be transferred to the new date, and as the concert will be available on demand as well as on the live stream there is no need for anyone to miss out!
We are working as quickly as possible with the venue to secure a date in January and will be updating all ticket holders as a matter of urgency as soon as we have a fixed date. In the meantime if you have any queries please do get in touch via Eventbrite.
We will update everyone when ticketing reopens – we hope to see you again soon!
---
EXCITING NEWS – NEW TERM STARTING SEPTEMBER
In need of something to look forward to? Us too!
Good news is choirs have the go ahead to resume, with some careful measures in place, so we're RARING TO GO with rehearsals from Tuesday 8th September.
Whether you've been singing with us for years, or are a total newbie looking for something musical to do, we look forward to welcoming you to the choir – from an appropriate social distance of course!
For more info on the new term, including our Covid-19 safety measures and plans, drop us a line at info@tottenhamsingers.com.
---
---
Looking to the future of singing in a post-lockdown world
Throughout lockdown and beyond, whilst social distancing guidelines remain in place, NTS are continuing to rehearse weekly (albeit in a virtual environment) and learn new music, with the intention of continuing with our 10th anniversary concert plans next year.
In the interim we will be working towards smaller scale projects, focussing on community events supporting our local businesses and enterprises, as circumstances permit. If you would like to get involved, or would like to get in touch about New Tottenham Singers bringing some musical spirit to YOUR future event or business (within current guidelines) please drop us an email at info@tottenhamsingers.com
---
2020: Covid-19 UPDATE
In line with government advice, the 2020 Spring-Summer term for New Tottenham Singers is taking place virtually, via the joint mediums of Zoom and Facebook.
We feel it's important we use these weeks to continue learning, as the plan for the choir is still to celebrate our 10th anniversary with a fantastic concert just as soon as circumstances and safety allow.
Furthermore, singing is really good for boosting your endorphins – and who doesn't need an extra boost of happy right now! Singing along with digital rehearsal – whether it's in your kitchen, living room or downstairs loo – is still great fun, and every rehearsal is followed by a virtual 'pub' session open to all members, which is really helping us all feel a bit closer and hopefully less isolated.
For a taster of digital rehearsals please enjoy….
---
New Term Starting Tuesday 7th January 2020
Click the 'Join Us' tab above for more information, or get in touch on email info@tottenhamsingers.com
---
Thank you to everyone who came to our Christmas concert and gave so generously – with your help we raised around £350 for homeless charity Crisis.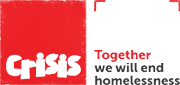 ---
'Tis the season!
Tickets are now available for our fantastic Christmas concert, returning this year to St Mary's Church, Lansdowne Road.
Featuring such choral delights as John Rutter's Candlelight Carol, a medley of the finest Judy Garland classics and 'Ring the Bells' by Paul Fincham, helping raise funds for homeless charity Crisis. Royalties from the score and all proceeds from the collection on the night will go to Crisis.
To book your tickets for this festive treat, please use the form below.
*booking now closed*
---
We're hiring!
*now closed*
NTS are on the hunt for a talented musician to join us as our new AMD/Accompanist. For further information visit our Vacancies page.
---
A new term beckons – could we be the choir you're looking for?
---
The New Tottenham Singers are a local choir who aren't afraid to tackle challenging music!
We are holding open rehearsals for the first three Tuesdays of our new term: 3rd, 10th and 17th September 2019. Anyone can join in free of charge; come and see if the New Tottenham Singers are for you!
We are a group of dedicated choisters who enjoy working hard to create great music at our twice yearly concerts (plus the odd community appearance here and there!). Many of our members don't read music but we all share a commitment to performing at our best. Rewards of membership include the opportunity to learn a wide variety of music with a friendly group of like-minded people and an active social scene. Our repertoire includes classical, liturgical, jazz and theatrical music.
**No audition or prior experience necessary**
Rehearsals are Tuesday evenings 7.30-9.30pm at the Bernie Grant Arts Centre (stage door); followed by socialising at The Beehive until late, for those who wish to get to know us better.
Join us to grow your voice, expand your musical skill and be part of some amazing performances. If you'd like to know more, email info@tottenhamsingers.com for further info.
---
Tickets now available for our 2019 Summer Concert, featuring an extravaganza of Shakespearean sonnets set to music!

---
A little something from the NTS Concert of Remembrance – A Gaelic Blessing
---
Could you be our next Choral Scholar?
The New Tottenham Singers are proud to offer four Choral Scholarships each year to new choristers, in memory of former chorister John 'Jojo' Sagoe (1960-2013), to commemorate his life and pay tribute to his proud contribution towards the choir during his lifetime.
Scholarships are open to singers of any voice between the ages of 16 and 30. The scholarships are offered for one season, September-July. Up to four scholarships are available per season and existing scholars are welcome to reapply.
For more information visit our Choral Scholarships page. The deadline for applications is Friday 10th May 2019.
---
Following the sell-out success of our fantastic Concert of Remembrance, we're kicking into a new gear for our sparklingly delightful upcoming Christmas concert – Home for Christmas. Visit the Bernie Grant Arts Centre box office to book tickets now.
---
We present a Concert of Remembrance, on the centenary of the World War One Armistice.
Featuring a new Requiem by Howard Goodall plus other reflective choral works.
Saturday November 10 at 7.30pm.
St Ignatius Church, Stamford Hill, N15.
Visit Eventbrite HERE to book (free) tickets.
---
New Term Starts!
Our Autumn Term runs 4th September – 11th December 2018. New joiners this term will be invited to take part in our Christmas Concert on 15th December 2018. Membership enquiries always welcome. Please email info@tottenhamsingers.com
---
Highlights from our Christmas Concert 2017